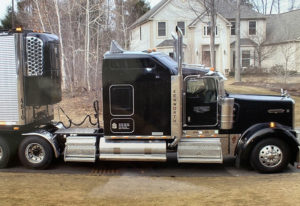 We provide reliable temperature-controlled transportation services with integrity from start to finish.
With over 25 years of experience providing transportation solutions, we can match your freight volume with a nationwide carrier network. From last-minute shipments to new market expansions, you can trust us to deliver on your needs with a high level of commitment.
Our team will work with you to determine your immediate requirements and help make recommendations based on the type of freight, proper mode, rates, and current market trends and conditions. Our team is ready seven days a week to support your business needs.
Refrigerated Transportation Services:
Truck Load
Temperature Control
Truck Load Produce
Intermodal Produce/Truck Load
Cross Dock/ Final Mile
Contact us for more information on J.T. Karrat & Sons Trucking & Transportation services »